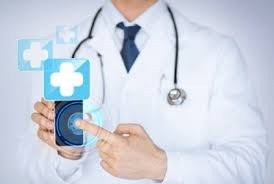 Health is wealth – like the old saying goes. Whether the health stats of Nigeria is relative to its wealth is arguable, but either ways, awareness of the role technology plays in the healthcare system has improved quite remarkably in Nigeria.
From a technological perspective, one would acknowledge the fact that only the vast network of distributed systems available all around us can truly provide standard health services to all parts of the world – especially to the rural communities, which always seem to lag in infrastructures and basic amenities. The deployment of telemedical facilities in these rural areas, for instance, ensures the virtual presence of an expert in remote, and in some cases, inaccessible communities. Instant feedback can be received on complex x-ray diagrams, and in some cases, a live participation from a superior surgeon in a surgery via an audio- visual feed, goes a long way to save lives in remote areas.
The solar powered telemedical center being developed by Samsung Electronics in Calabar, the biometric enrollment system about to be deployed in Ogun Araya project and the Delta state telemedicine project are proof that Nigeria has awakened to the efficiency of automated systems in the dispensation of healthcare. Although the national health budget for 2014, at N262 billion naira, fell N17 billion short of the previous year's budget, the fact that more of this fund is allocated to technology in the health sector than in 2013 is a welcomed development.
TENECE, as an I.T integrations firm, is poised to be in the fore front of this paradigm shift in the Nigerian healthcare sector. TENECE currently partners with the government and the private sector to enhance the swift deployment of its novel telemedicine web app (TeneHospital), as well as consulting for the stakeholders on several more health technological initiatives (in addition to those mentioned above). To find out more on TENECE's health solutions click on the link
Contributed by:
AMADI EMMANUEL
Innovation Officer
TENECE